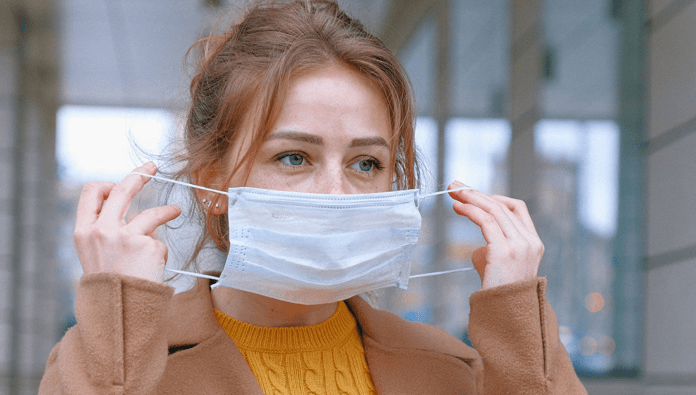 Omicron is the newest coronavirus strain identified by the World Health Organization (WHO). By November 2021, WHO declared it a variant of concern as it is a highly contagious mutation of COVID-19.
As of January 2022, weekly reports of WHO showed a 71% increase in the number of cases since December last year, driven by the rise of Omicron. Europe, like South Africa, is among the most affected regions globally, with weekly infections rising to 65%.
The emergence of the highly transmissible Omicron threatens the health sectors and economies of countries worldwide, still recovering from the effects of previous variants. Scientists are studying its nature to prevent it from spreading further. Many nations also implemented stricter quarantine regulations and comprehensive plans to handle the health crisis.
Unlike other variants, Omicron-positive individuals show milder symptoms. Although with similarities to Delta, the loss of smell and taste is less common with people infected by Omicron, as emphasised by the Zoe COVID Study. Accordingly, WHO warned the public never to disregard these instances.
Per the Zoe and King's London-run COVID Symptoms Study, the five common signs of Omicron infection are runny nose, headache, fatigue, sneezing, and sore throat. Residents and foreigners in England should be aware that the country's Department of Health and Social Care also used these symptoms as the basis for their contact tracing.
It is easier to determine if an individual has contracted the virus. Most likely, symptomatic patients exhibit varying symptoms as the same goes for those with comorbidity and impaired immune system.
In contrast, it is more difficult to determine if an individual has the virus. According to the Centres for Disease Control (CDC), they constitute 35% of COVID positives. They can also infect others unconsciously. So, if you are asymptomatic and planning to go abroad, it is best to get a PCR or rapid antigen test for travel. In England, the country also requires arrivals to take a day 2 and 8 test and quarantine for ten days. Once either of the two tests is positive, they need to isolate themselves for ten more days.
Moreover, PCR and antigen testing are the two ways of determining if someone is a COVID-19 carrier. Both come with pros and cons to grasp for practical usage. PCR testing offers more accurate test results than rapid antigen testing. It is more sensitive in detecting Omicron as it undergoes laboratory testing. However, knowing the results take a longer duration. Rapid testing, aside from being cheaper, is more convenient as results come in less than 30 minutes. But keep in mind that getting false-negative results are possible in using an antigen test; thus, it is crucial to practice precaution. 
On the other hand, people vaccinated or not can get infected by Omicron and transmit the disease. Given such circumstances, the United Kingdom Health Security Agency suggests that the public get a COVID-19 booster to gain 88% protection against variants. Besides, this can keep hospitals unsaturated by COVID-19 patients, which leads to higher death rates.
After testing positive, people should immediately isolate themselves and report it to the authority. Isolation is vital to avoid infecting others. It is also crucial to take the proper medication to relieve flu-like symptoms, such as acetaminophen or ibuprofen. Besides, seeking professional health assistance is advisable to prevent taking unproven remedies.
Furthermore, strengthening one's immune system and practising health safety precautions is better than cure. People should stay hydrated, rested, and healthy. Besides, wear face masks, observe social distancing, and limit travel activities.
To know more about how you can determine if you are infected with the Omicron variant, see this article from Harley Medic International. Accordingly, for reliable and trusted COVID-19 test kits, contact "Official Rapid Tests" by "Harley Medic International." You may visit their website for more information and inquiries.